Clínica COVID-19
Extremely low prevalence of asymptomatic COVID-19 among healthcare workers caring for COVID-19 patients in Israeli hospitals: a cross-sectional study
Fecha de recepción: 07/07/2020
Fecha de aceptación:
18/09/2020






Abstract




Objectives: We aimed to compare the prevalence of asymptomatic coronavirus disease 19 (COVID-19) among clinical staff in designated COVID-19 units versus that among staff in similar units with no known or suspected COVID-19 patients. Methods: We conducted a cross-sectional survey of healthcare workers (HCWs) in eight Israeli general hospitals. The survey involved a questionnaire and a PCR test for severe acute respiratory syndrome coronavirus 2 (SARS-CoV-2). We surveyed HCWs in COVID-19 units and comparison units (internal medicine and cardiology) between 30th April and 7th May 2020. Results: There were 522 participants: 291 from COVID-19 units and 231 from comparison units. Only one participant (0.2%, 95%CI: 0.005e1.1%)dan asymptomatic nurse on a COVID-19 unitdtested positive for SARS-CoV-2. In participating COVID-19 units there were two symptomatic HCWs with confirmed COVID- 19 in the 2 weeks before the survey; both were infected by contact with a co-worker outside of the COVID-19 unit. Conclusions: The low prevalence of asymptomatic COVID-19 among HCWs, coupled with an absence of symptomatic COVID-19 acquired during patient care, suggest that Israel's national guidelines for personal protective equipment, which are consistent with those of the World Health Organization, adequately protect HCWs. Elizabeth Temkin, Clin Microbiol Infect 2021;27:130.e1e130.e4 © 2020 European Society of Clinical Microbiology and Infectious Diseases. Published by Elsevier Ltd. All rights reserved.





Key Word


Asymptomatic infection COVID-19 Healthcare workers Infection control Personal protective equipment



Extremely low prevalence of asymptomatic COVID-19 among healthcare workers caring for COVID-19 patients in Israeli hospitals: a cross-sectional study




Elizabeth Temkin 1, * on behalf of the Healthcare Worker COVID-19 Surveillance Working Group

1) National Institute for Antibiotic Resistance and Infection Control, Israel Ministry of Health, Israel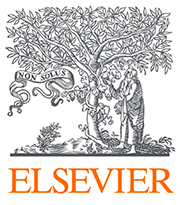 Since January 2020 Elsevier has created a COVID-19 resource centre with free information in English and Mandarin on the novel coronavirus COVID-19. The COVID-19 resource centre is hosted on Elsevier Connect, thecompany's public news and information website.
Elsevier hereby grants permission to make all its COVID-19-related research that is available on the COVID-19 resource centre - including this research content immediately available in PubMed Central and other publicly funded repositories, such as the WHO COVID database with rights for unrestricted research re-use and analyses in any form or by any means with acknowledgement of the original source. These permissions are granted for free by Elsevier for as long as the COVID-19 resource centre remains active.