COVID-19 and diabetes; Possible role of polymorphism and rise of telemedicine
Fecha de recepción: 30/05/2020
Fecha de aceptación:
31/08/2020






Abstract




Background: Diabetes has been found to be one of the leading comorbidities associated with fatality in COVID-19 patients. Severe acute respiratory syndrome coronavirus 2 (SARS-CoV-2) entry is facilitated by interaction with Angiotensin Converting Enzyme-2 (ACE2) and possible polymorphisms in ACE2 can be a determining factor in host-viral protein interaction. A significant shift of healthcare towards 'Telemedicine' is also on the rise. In this review, the possible effects of ACE2 polymorphisms on SARS-CoV-2 entry along with the escalation of 'telemedicine' is discussed. Method: An expansive literature search using keywords: "COVID-19", "SARS-CoV-2", "diabetes", "type 2 diabetes", "type 1 diabetes", "ACE2", "polymorphism", "DPP4" and "telemedicine" was conducted on Pubmed and EMBASE till 7th August 2020. Result: Possible polymorphisms in ACE2 gene can play a role in influencing the virus entry in host body. Telemedicine can bring a new revolution for medical sector. Conclusion: COVID-19 severity is more heinous among diabetic population. So far, the in-silico studies involving human ACE2-viral Spike (S) interaction showed inconsistent predictions regarding some SNPs. But without actual in-vivo studies, a holistic understanding can't be established. © 2020 Primary Care Diabetes Europe. Published by Elsevier Ltd. All rights reserved.





Key Word


COVID-19 Diabetes ACE2 SNP Polymorphism Telemedicine



COVID-19 and diabetes; Possible role of polymorphism and rise of telemedicine




Shomoita Sayed∗

Department of Mathematics and Natural Science, Brac University, 66 Mohakhali, Dhaka-1212, Bangladesh

Primary Care Diabetes 15 (2021) 4–9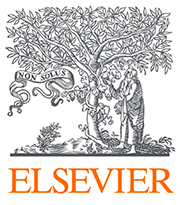 Since January 2020 Elsevier has created a COVID-19 resource centre with free information in English and Mandarin on the novel coronavirus COVID-19. The COVID-19 resource centre is hosted on Elsevier Connect, thecompany's public news and information website.
Elsevier hereby grants permission to make all its COVID-19-related research that is available on the COVID-19 resource centre - including this research content immediately available in PubMed Central and other publicly funded repositories, such as the WHO COVID database with rights for unrestricted research re-use and analyses in any form or by any means with acknowledgement of the original source. These permissions are granted for free by Elsevier for as long as the COVID-19 resource centre remains active.